Sell your cars, send us an email with full details, specification and Photographs (640x480 preferred) of your
Cobra, Hot Rod or Classic.
Let us handle your sale on a agreed % basis. (no time limit) No sale - No fee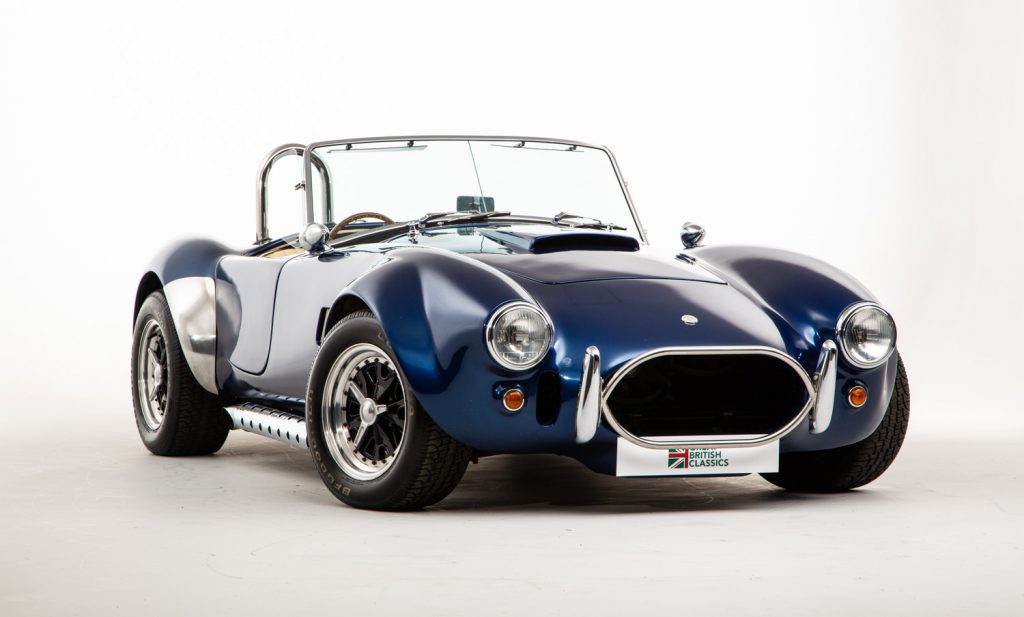 Cobretti Viper - Previously Sold.......
SPECIFICATION
2,863 Mileage:
155 Top Speed:
1998 Year:
4.0sec > 0 - 60:
September 2019 MOT Expiry:
350 BHP:
SORN Tax Expiry:
Automatic Transmission:
Avus Blue Exterior Colour:
5700 Engine Capacity:
Cream Leather Interior Colour:
V8 Engine Configuration:
MODEL HISTORY
Rightly regarded as one of the all-time great classic sports cars, the muscular, fire-breathing Cobra succeeded in capturing the hearts of enthusiasts like few of its contemporaries, the car's enduring popularity resulting in its revival by Autokraft in 1980 after twelve years out of production. In parallel with Autokraft's 'official' MkIV version, a worldwide cottage industry of replica-builders emerged to satisfy the continuing demand for the legendary Cobra, making it arguably the most popular 'kit car' of all time.
Among the foremost practitioners is Cobretti Engineering of Morden, Surrey, which was first established in 1987/88 by Bob and Martin Busbridge and later took over the defunct Brightwheel Viper Cobra replica. Beginning as a ladder type, the Cobretti chassis took on more of a spaceframe layout as the design progressed and is recognised as one of the strongest on the market. Kits were manufactured to accept Ford Cortina/Sierra and Jaguar running gear, with a wide variety of engine options ranging from the humble Ford Pinto, via Sierra Cosworth, Jaguar XJ6/12 and Rover V8 all the way up to a big-block Chevy. Common to all Cobretti Vipers is that 427-style glassfibre bodyshell with its distinctive dramatically flared front wheelarches.
Equipment
427 Replica, Chevy 5.7ltr 350cu V8, Side Exit exhausts, Jaguar XJ6 Suspension with independent wishbones, Coilover shock abosrbers, Jaguar XJ6 Servo assisted braking system, Blue racing harnesses, Dark blue carpets, Push button starter, Battery Isolator, Manual Heater, Radio CD Pioneer headunit.
EXTERIOR
Finished in Avus Blue metallic, the construction of this Cobretti is made out of GRP and presents in great condition. The paint still has a deep lustre and along with the wide arches and low slung body creates quite the impression when out on the road.
The Chrome work is bright and free from blemishes, it is perfectly placed and abundant around the body with large front and rear bumpers, side grilles, roll over hoop, mirrors, fuel filler, rear arch covers and the impressive, huge side exit exhausts.

INTERIOR
The option to pop the small doors and step in or just hop straight over is there depending on athletic ability and the need to show off! The interior is sparse but luxurious and comfortable, the classic bucket seats snug and beautifully finished in soft cream leather. This (leather) extends to the dash, door cards, gear and hand brake covers, a wonderful contrast and compliment to the blue paintwork. Dark blue carpets and blue harnesses finished in blue, tie the interior and exterior together.
The driving position is low slung with the period wooden steering wheel falling to hand comfortably, dials are courtesy of period Smith units and finish off the interior nicely.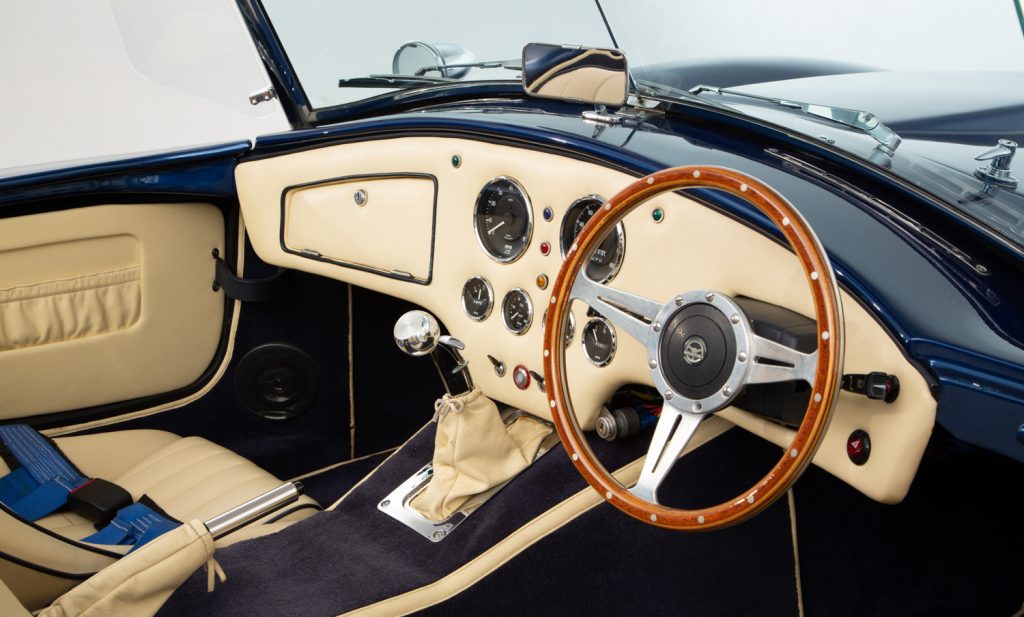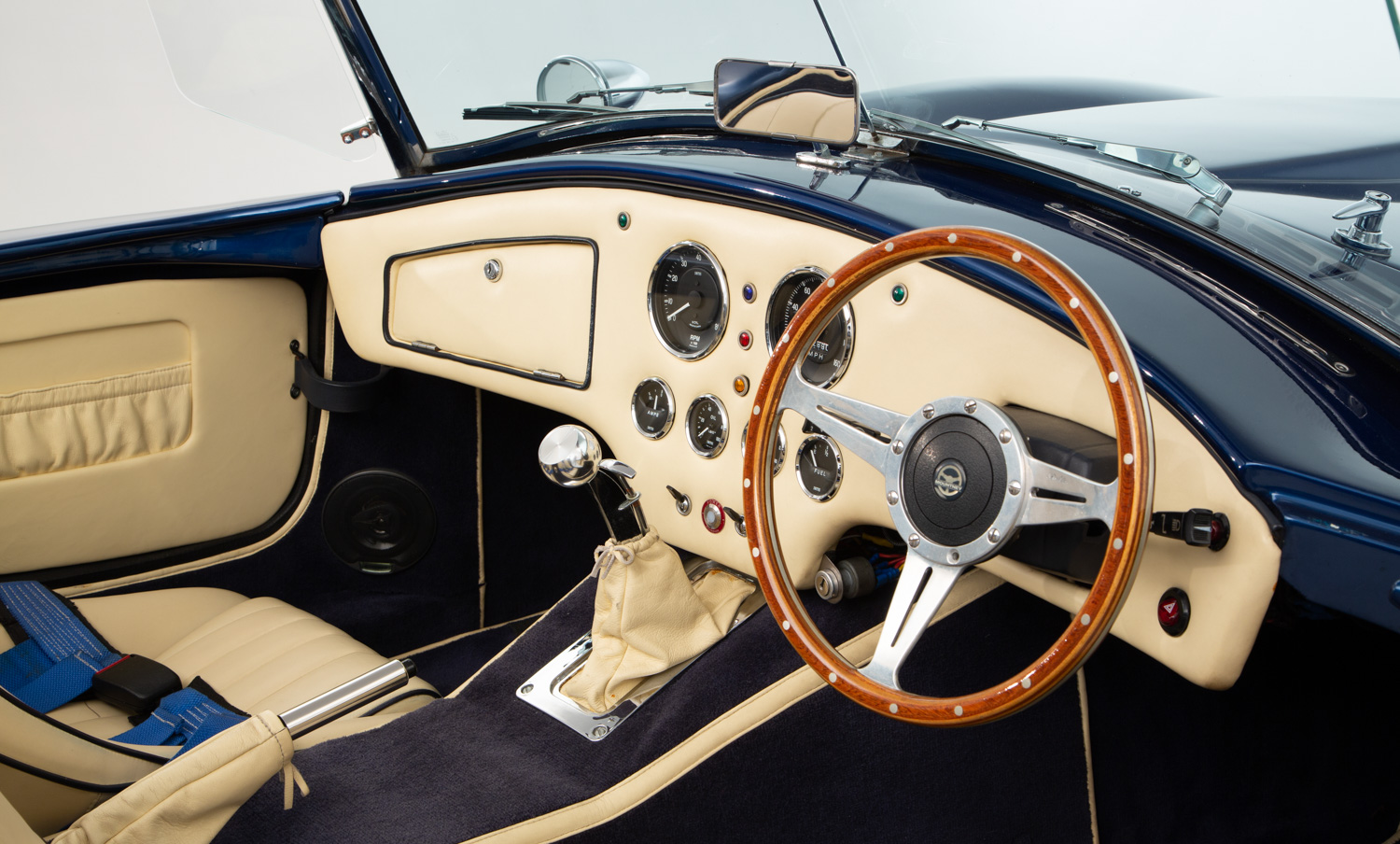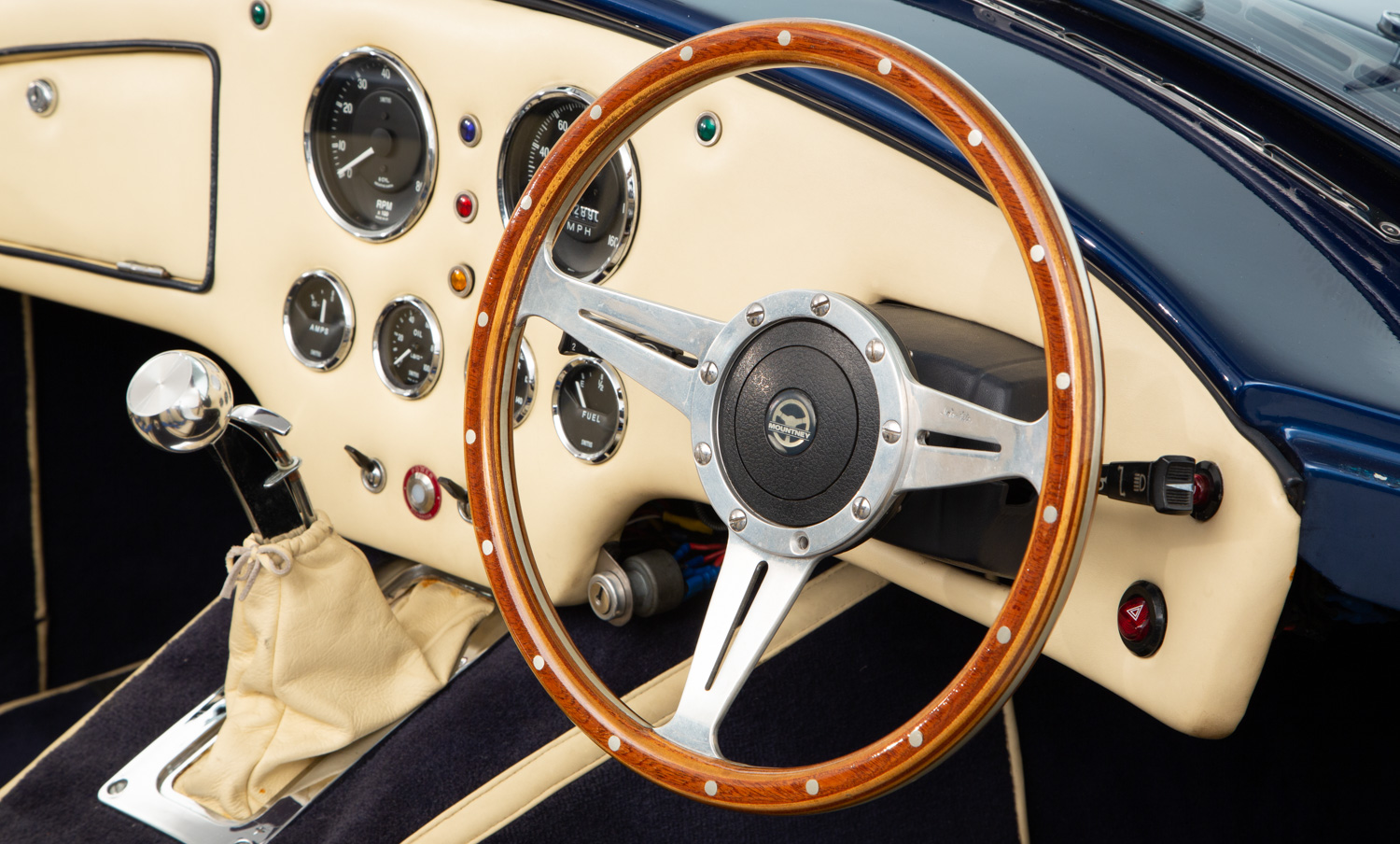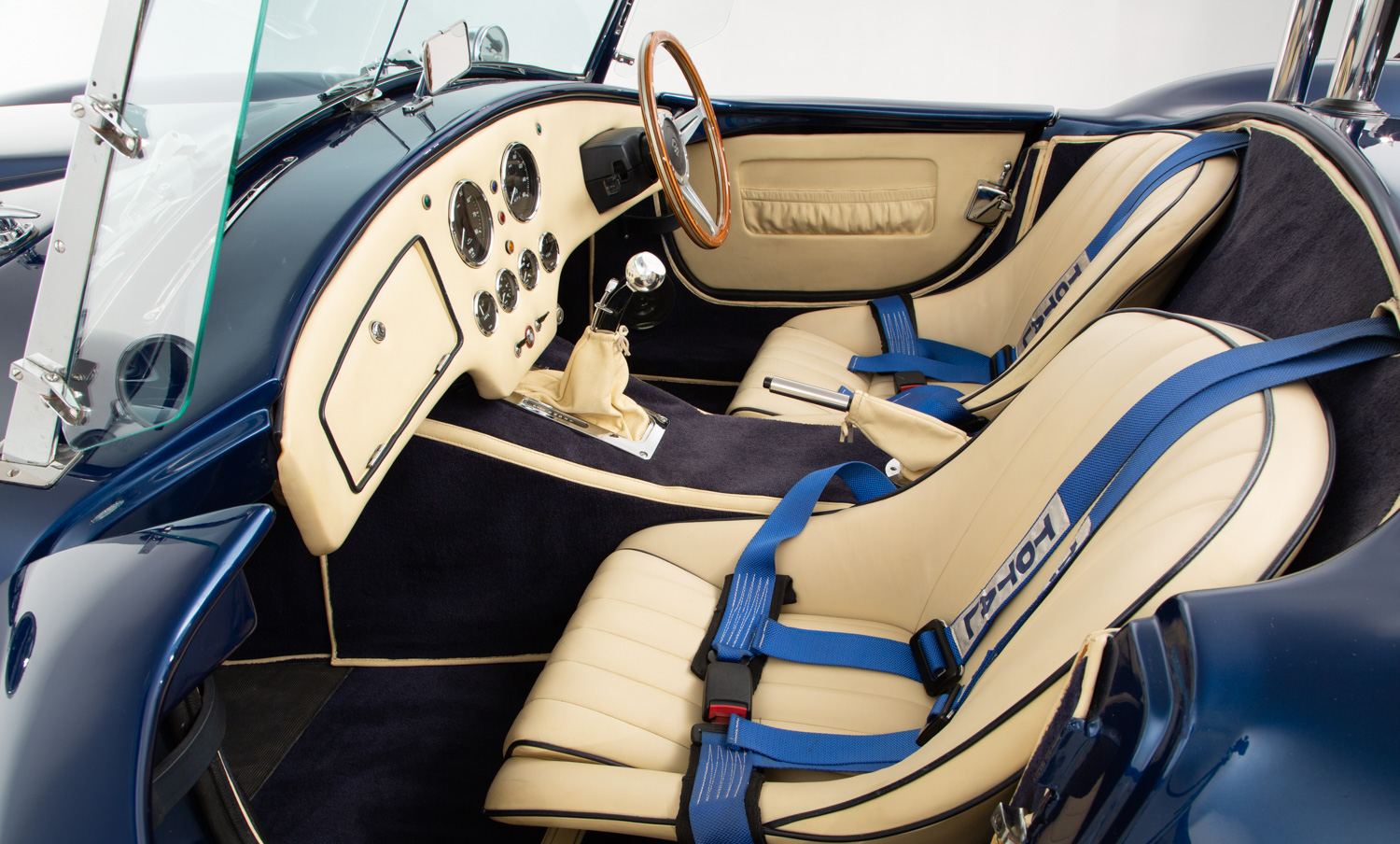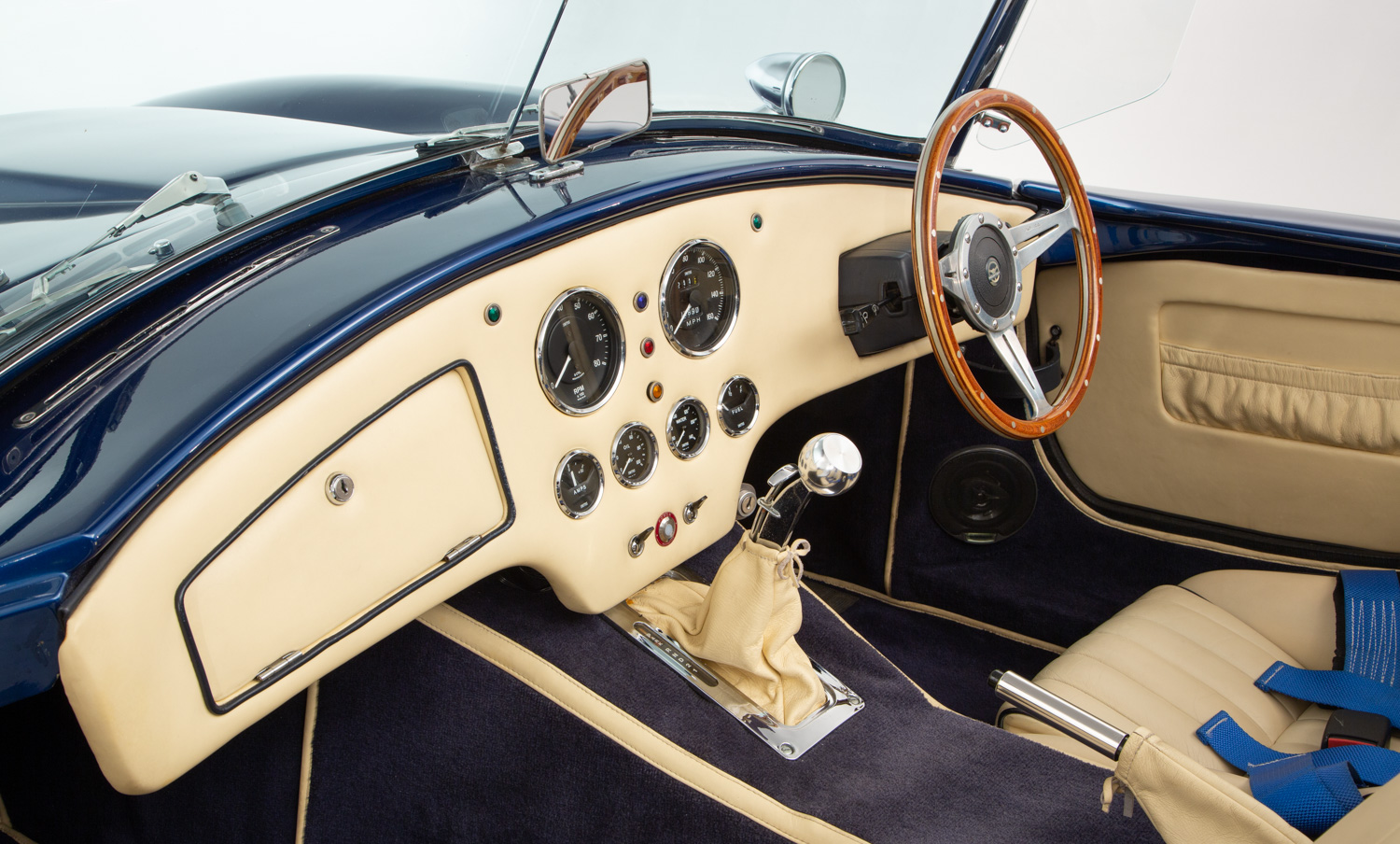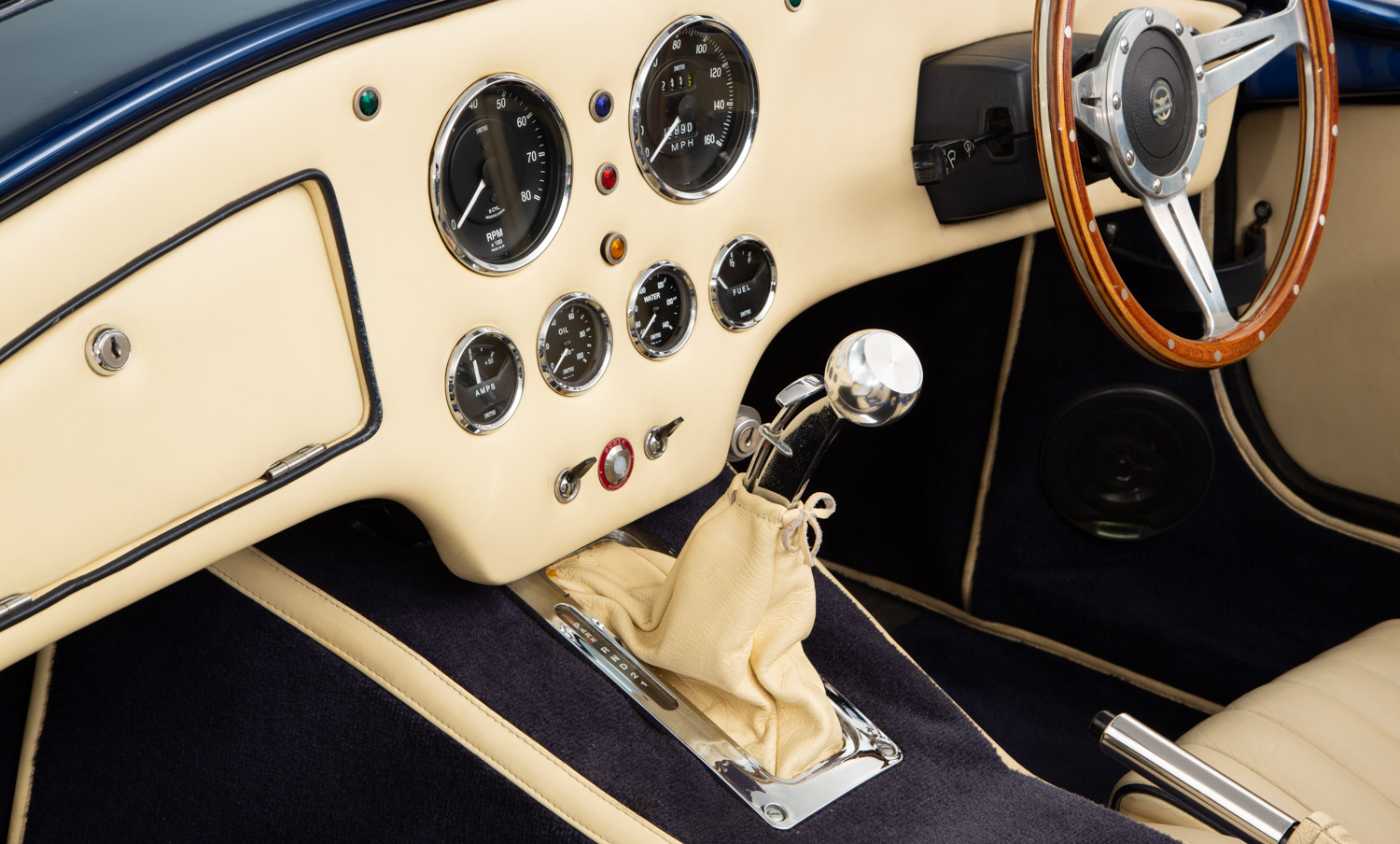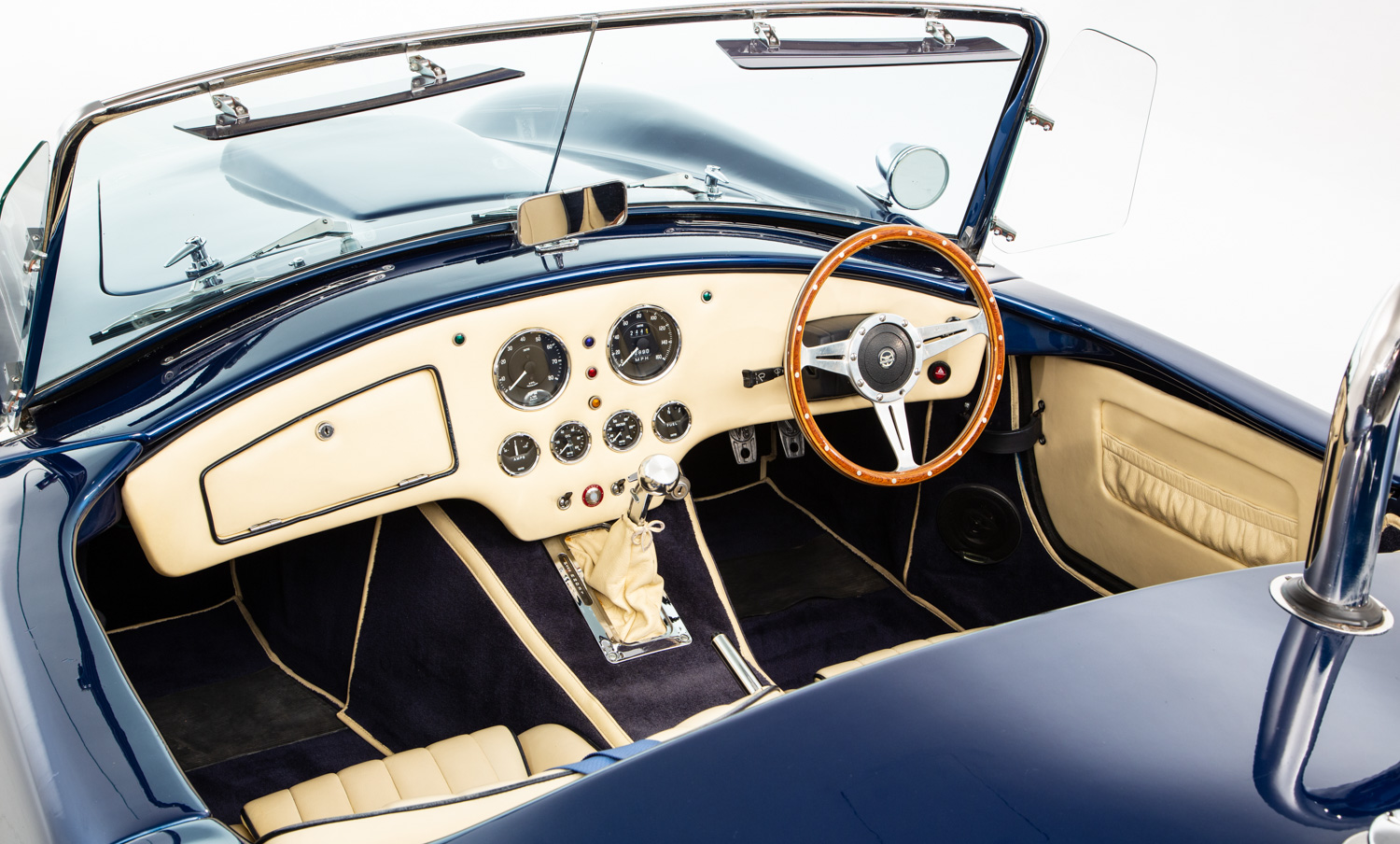 ENGINE & TRANSMISSION
Press the starter button and the 5.7ltr 350cu V8 bursts into life and settles into that familiar deep burble that only a V8 can produce. Select drive on the Quick shifter automatic transmission and the Viper pulls anyway smoothly with a wonderful growl from the side exit stainless steel exhaust system. An intense and visceral experience with noise and wind ensuring that every outing is an event.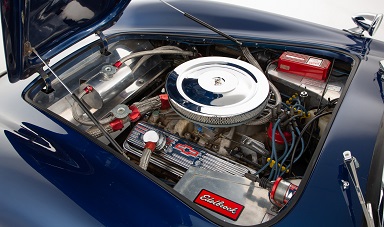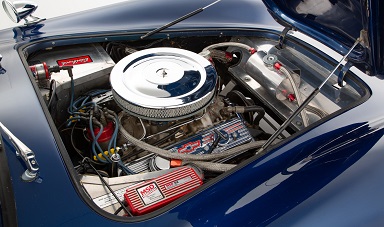 WHEELS, TYRES & BRAKES
The Viper is fitted with period looking Halibrands, finished with black centres, a polished rim and matching centre lock nut which look fantastic against the drama of the body styling.
These are wrapped with B F Goodridge tyres all round with good tread. Brakes present well under inspection with plenty of pad and disc material remaining.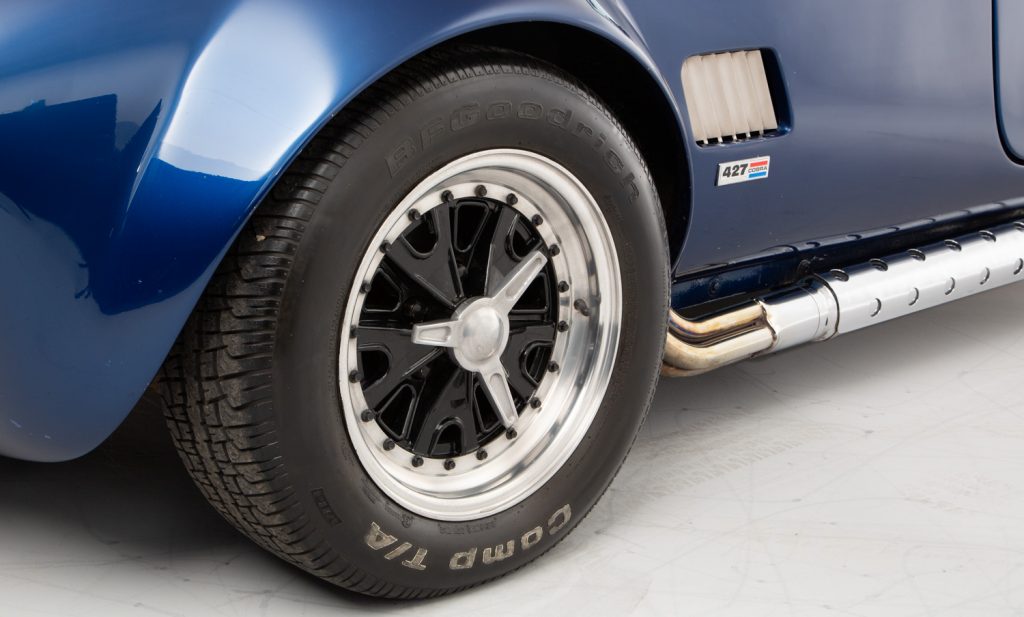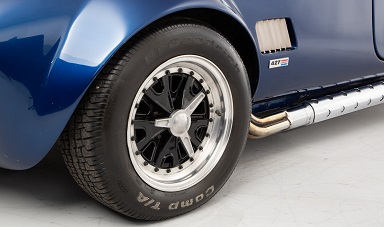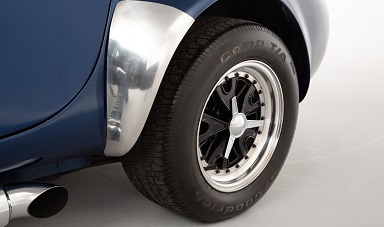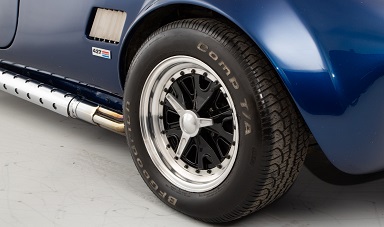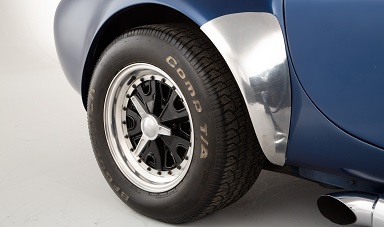 HISTORY FILE
With just 2 owners from new the history file has been well maintained and is brimming with build and maintenance documentation.
Kit, part order forms and correspondence with Cobretti are filed with further DVLA road registration included when built and registered in 1998.
This Viper has been well maintained throughout its life with an extensive history file including all MOT certificates. Used on high days and holidays it has covered minimal mileage each year.

Many Thanks to GREAT BRITISH CLASSICS.......
To either enquire / pay deposit / purchase... send email to "bob@cobrettiviperv8.com"
If you wish to proceed after a chat and any viewings a secure PayPal link can be forwarded to you
with options for payments ie Mastercard, Visa, Visa Debit or Amex
(Delivery / Shipping can be arranged (at cost) UK & World Wide)


Cobretti Viper - Previously Sold.......
Viper V8 built in 1987 as the first demonstrator by Cobretti Engineering, correctly registered as a Cobretti Viper, 1961 registration "298 VPH" & No road fund licence required
Engine is a Chevy 350cu 4 bolt mains, with additional Nitrous oxide system, aprox 400+ hp. Engine modified and built by Gary's Shack in 1990s. Santa pod best Quarter mile 13.5s
Stainless headers, Side pipes
Toyota Supra turbo 5 speed gearbox
Plumbed in Fire system
Suspension system Jaguar XJ6, Front, double wishbone, Rear IRS, Limited slip diff 2.88:1
Front and rear adjustable coil over shock absorbers
Brakes Jaguar XJ6 Front, 4 pot callipers vented discs, Rear inboard callipers and discs, servo assisted
New Soft top, fabric side screens, frame
Would benefit from the fitment of a new carpet set
Paint Mauritius blue
Anti theft Tracker system fitted
Heater system
Full harness seat belts
Mileage 7885

This stunning Viper is very powerful and in excellent condition considering its age of 29 years