GRAHAM BONNER
All correctly registered as a Brightwheel
Cobretti Viper.
Brief spec as follows:-
Rover V8 bored to 4.0 litre with all Jaguar
running gear.
Iskenderian fast road cams, Cloyes chain,
HD lifters.
Holley 390cfm carb with Offenhauser manifold.
Rover 5
Speed Gearbox - Underfloor Exhausts.
Finished in Porsche Minerva blue with Ermine
white
racing stripes.
Centreline split aluminium racing wheels with
295/55/15
tyres on rear and 225/60/15 on front.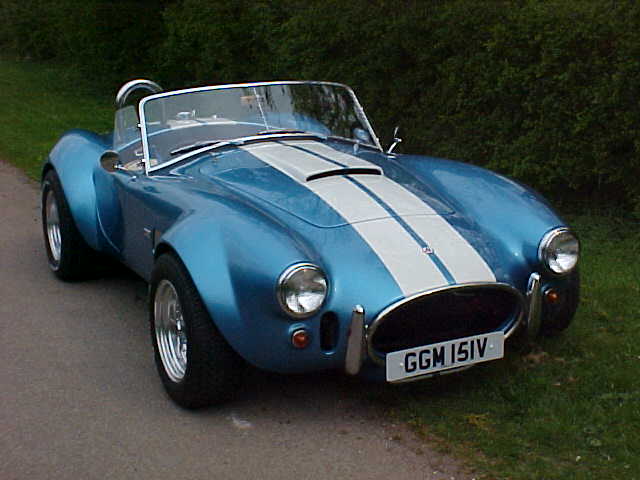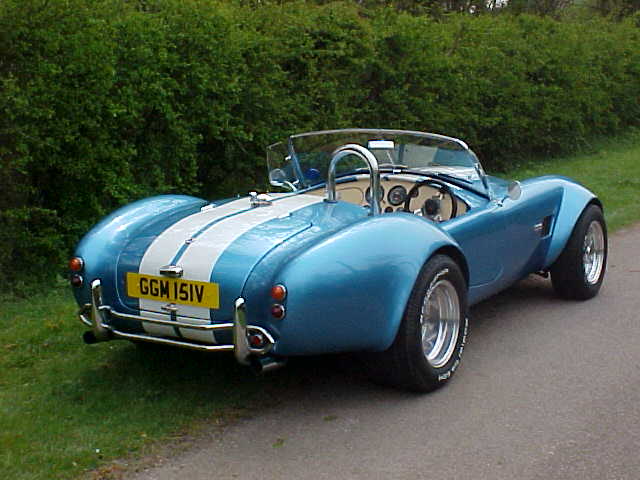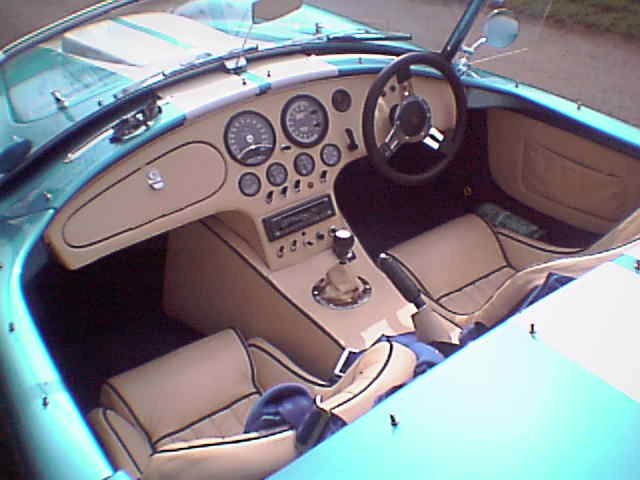 Updates from Graham Bonner (3 pics)
Just thought you may want some updated pics esp of engine compartment after rebuild and also dash after fitting of 'proper' 427 s/c layout/switches etc.
"I actually think this is now the best looking Viper around - but I am biased!!!!!"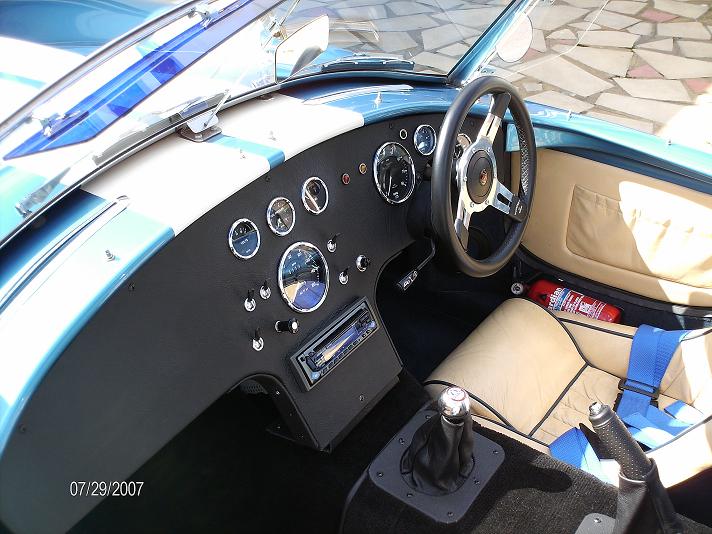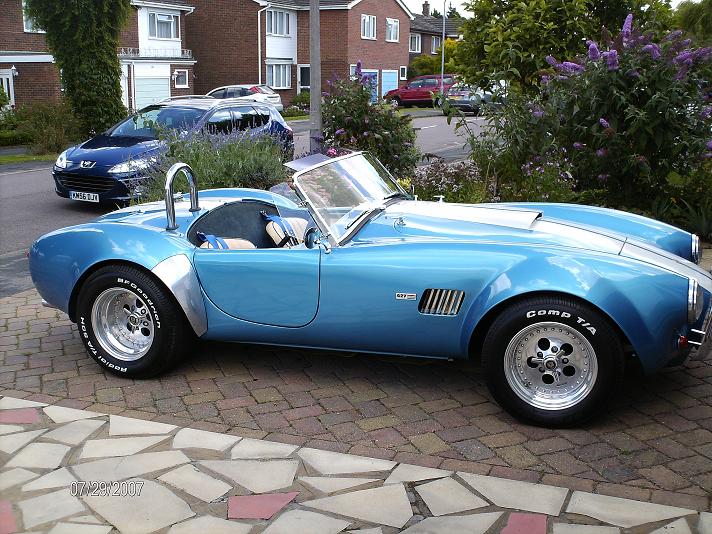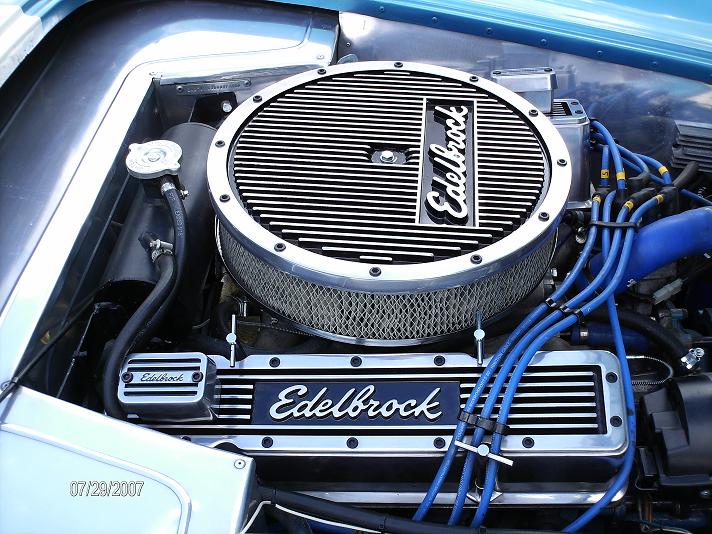 ROGER STEVENS
Chevy 350, (5,700cc) Perfectly Matched to a 5 Speed
Toyota Supra box, Jaguar Base with Underfloor Exhausts
"I finished this one last year Due back in for
hood fit soon"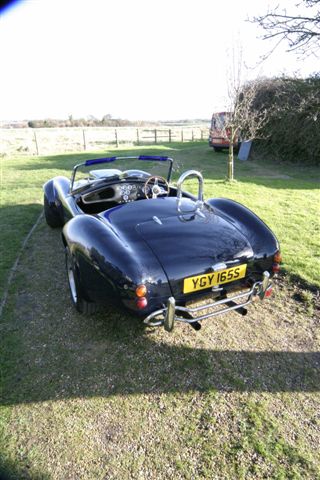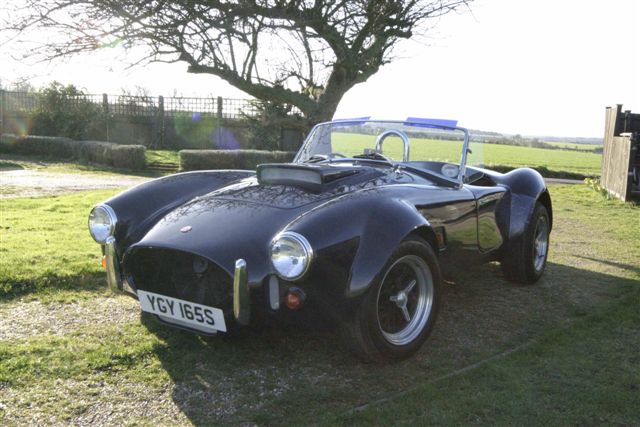 Derek Millard
Chevy 350, (5,700cc) Manual
Supra 5 speed gear box, colour: Pearlescent Purple,
Seats and door panels in Aberdeen Angus hide-colour-Rosetta (trimmed by ex Aston Martin trimmer)
Carpet supplied and fitted by myself.
Jaguar Suspension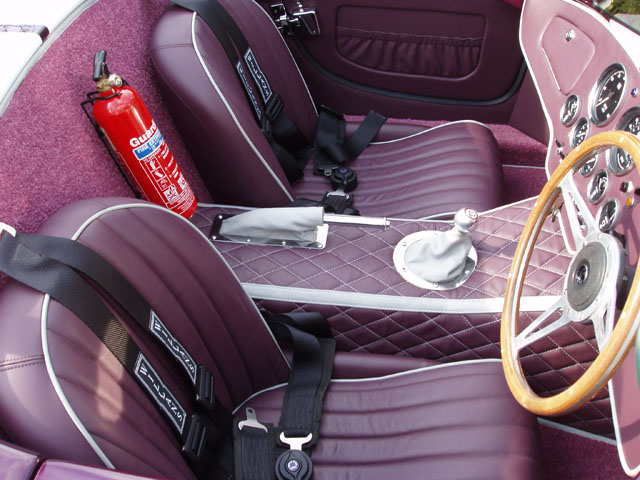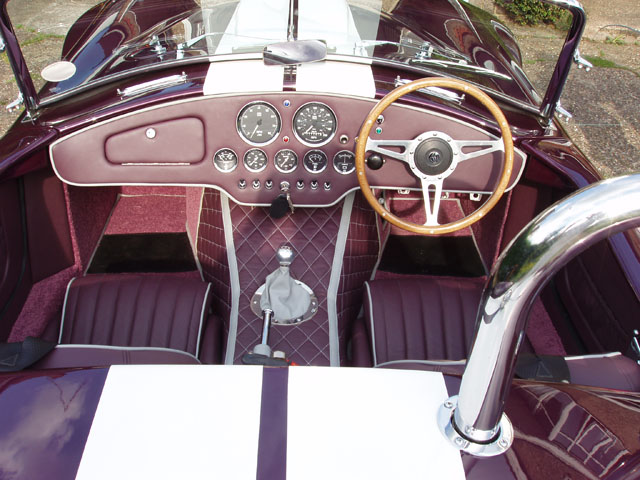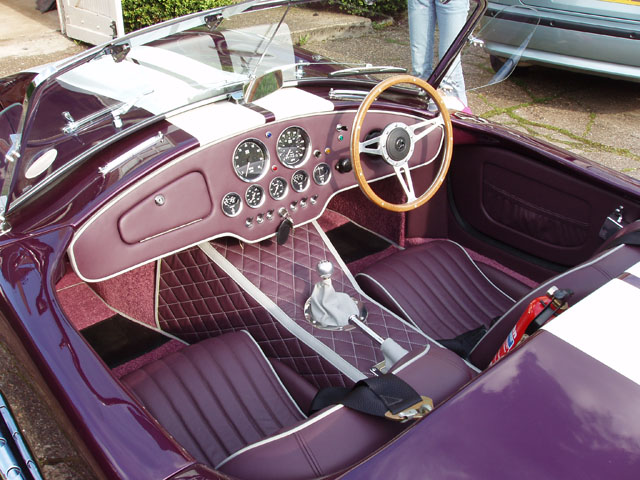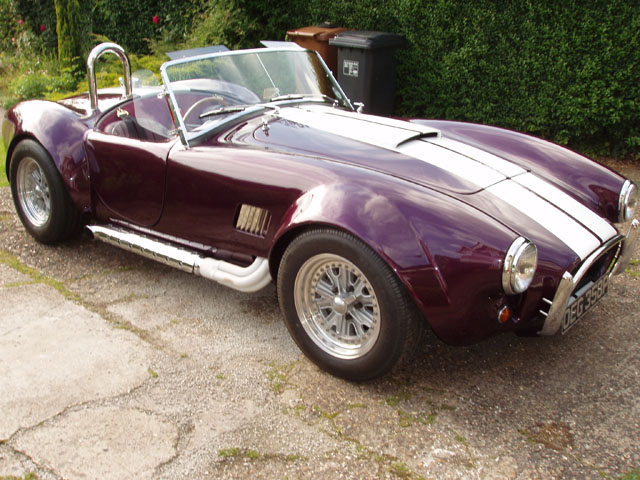 The next four (4) pictures were taken at the "Silverstone Classics" show 2007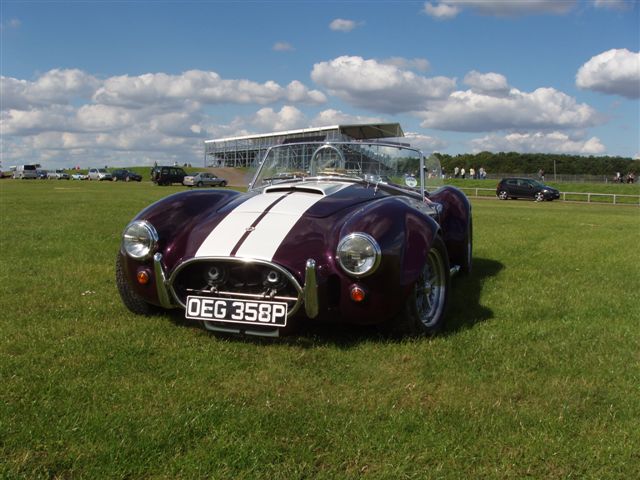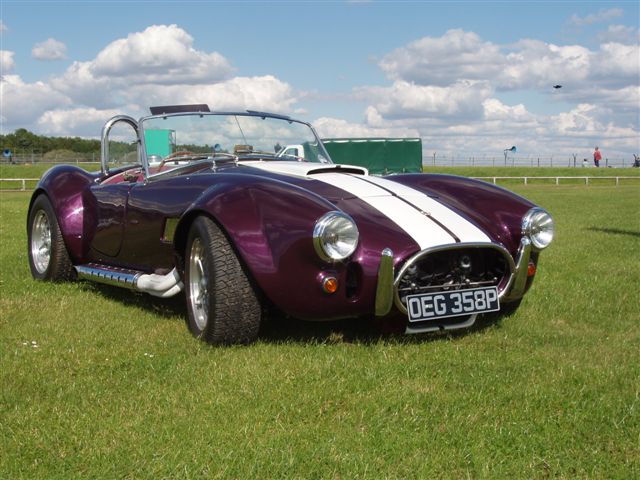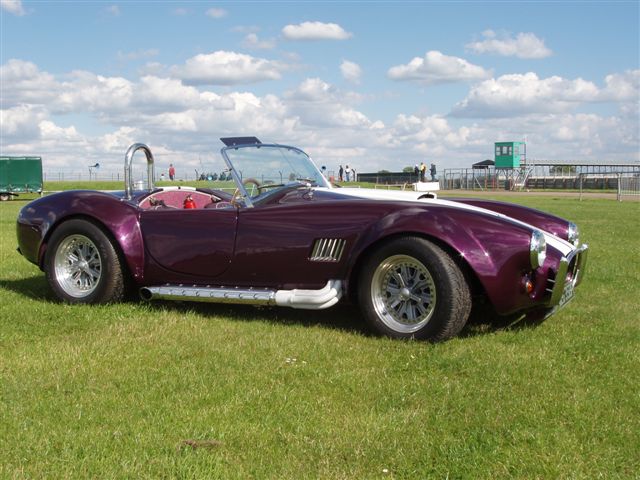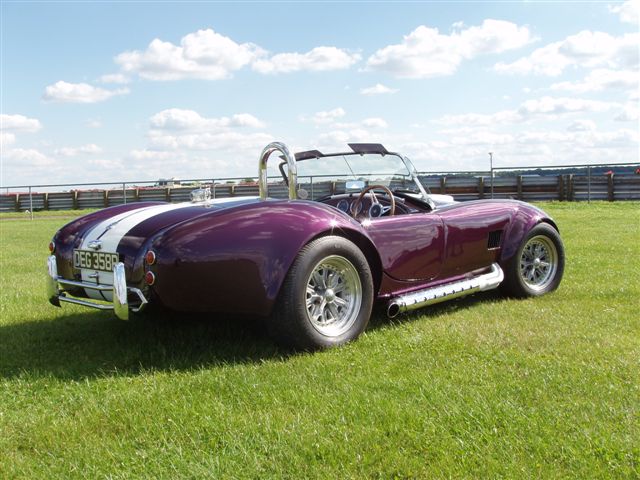 James Densham